It was a gloomy week for the capital of fashion. After the terrorist attack on satirical magazine Charlie Hebdo that killed 12 people on Wednesday Paris had its share of a surreal drama drenched in blood and grief. Security was maintained at the highest levels across the Paris region, including at department stores, airports and other public venues whilst every sane person came forward hashtagging #JeSuisCharlie. Designers and fashion titans alike have taken to social media to express their solidarity with journalists and uphold the principle of freedom of speech. "Freedom of expression is sacred. Stand united!" declared Kering's chairman and chief executive officer, François-Henri Pinault, on the French firm's social accounts on Instagram, Twitter and Facebook.
Riccardo Tisci, Carine Roitfeld and Kris Van Assche posted a quote by 18th century French philosopher Voltaire: "I do not agree with what you have to say, but I'll defend to the death your right to say it."
"It's horrible. I've been physically sick since [Wednesday]," said Karl Lagerfeld. "Freedom of expression is a core value of our civilization and is central to any kind of creation, from comics to fashion. Beyond the horror and the shock of [Wednesday's] dreadful news, freedom is at stake. As a citizen, as well as a creative director, I shall stand for it" commented Van Assche, and Jean Paul Gaultier and his team posed for a group picture holding signs bearing the slogan that has swept a nation and many, many more.
Balmain's Olivier Rousteing, who has more than 900,000 followers on Instagram, urged his followers to express themselves as "all good art is political" and he uploaded two images. The one was "Liberty Leading the People," the painting by Eugène Delacroix commemorating the July Revolution of 1830.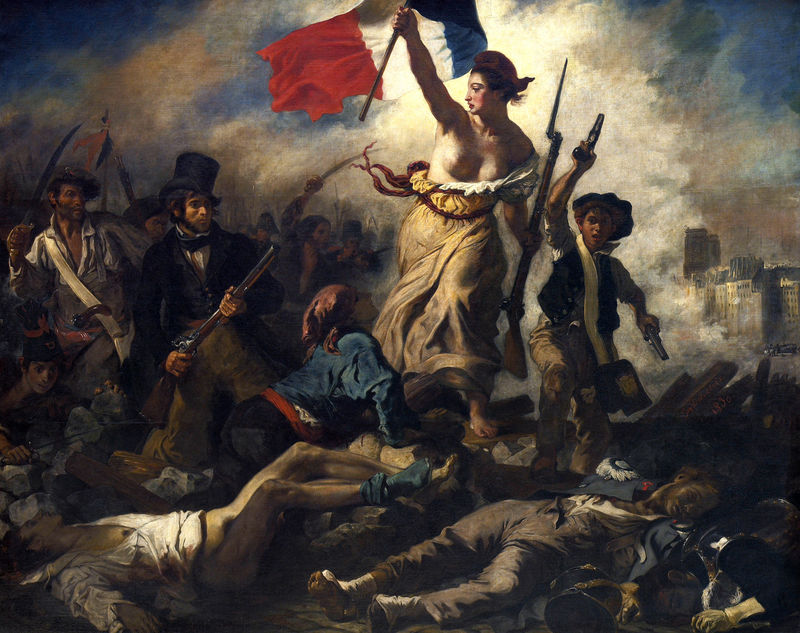 The other was France's tricolor with a splatter of blood representing the red stripe. "No words to describe the pain" he captioned. "I'm a French citizen. I love my country, and I never would want to see my countrymen afraid to express themselves. I am proud to see my fellow citizens affirm this basic right and happy to join with them," he added. "It really puts your feet on the ground," he commented on the tragedy. "You realize fashion is a beautiful bubble in the world."
"France's identity is to live together and live well. That is what constitutes the wealth of this country. In terms of fashion, which is the standard-bearer of France worldwide, it is made by people like Alber Elbaz, who is Israeli, or Karl Lagerfeld, who is German. It was made by Yves Saint Laurent, who came from Oran [in Algeria.] And that's what makes it great," said fashion icon and Roger Vivier brand ambassador, Inès de la Fressange. The icon who once served as the model for a bust of Marianne, the symbol of the French Republic, said she was concerned that media commentary on the attack would foster a backlash against the country's Muslim community, the largest in Europe at around 6 million people.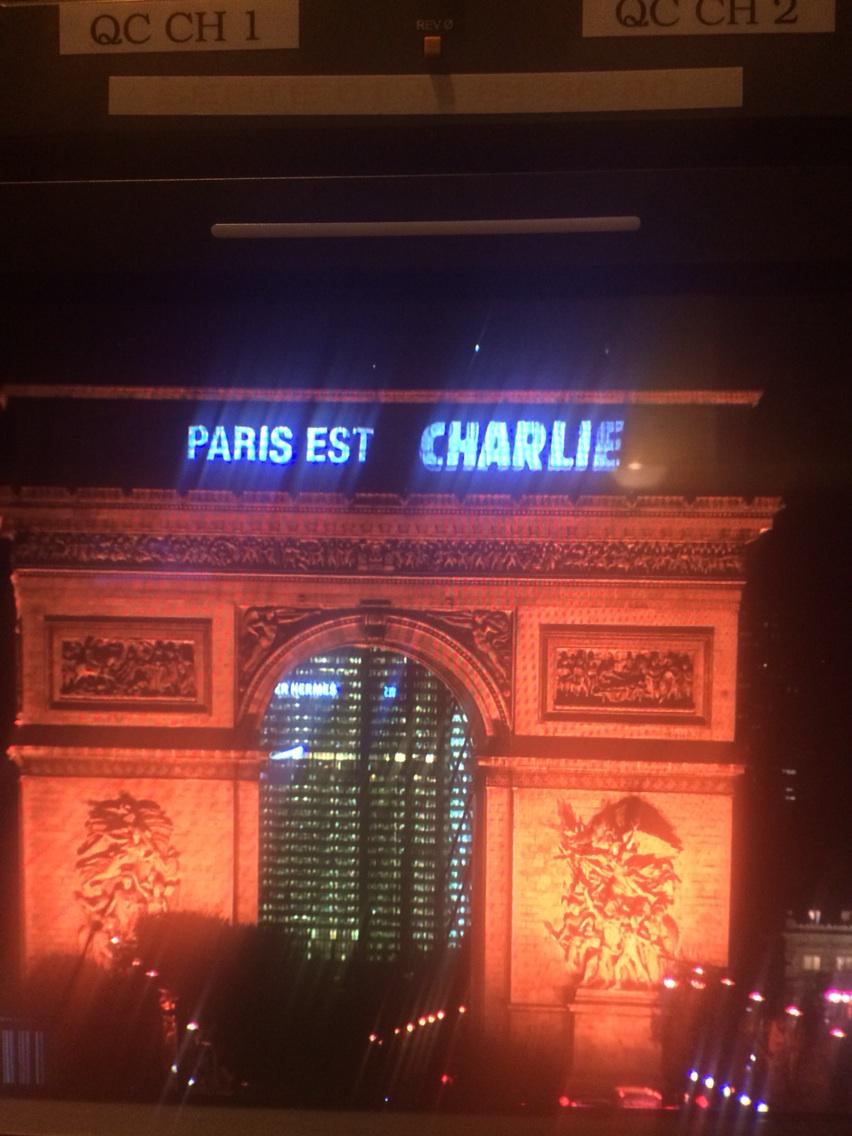 She, Felipe Oliveira Baptista and Pierre Bergé were among the 35,000 people who gathered spontaneously on Place de la République in Paris for a candlelit vigil. Bergé, co-owner of Le Monde with Matthieu Pigasse and Xavier Niel, said it was essential for the whole country to rally behind freedom of speech.
"What happened is absolutely vile, but it's important not to confuse things. We must not tar everyone with the same brush," said the longtime business partner of Saint Laurent. "The pen is mightier than the sword #Freedomofspeech #JeSuisCharlie," wrote Mario Sorrenti alongside a photo of a demonstrator. "The heavy toll that the Charlie Hebdo team has taken reminds us that to express one's opinion is an essential value," Xavier Romatet, president of Condé Nast France, said in a joint statement with the seven editors of the group's publications, including Vogue, Vanity Fair, Glamour and GQ. Cara Delevingne posted one of the many drawings that expressed the support and solidarity to the victims.
It was a week of pain. It is a week of thoughtful thinking. After all we are all Charlie. Peace.
Sources: Le Monde, WWD, Liberation
http://www.luisaworld.com/wp-content/uploads/2015/01/copertina_eiffel-750x410-e1420887413397.jpg
328
600
Luisa World
http://www.luisaworld.com/wp-content/uploads/2016/05/Luisa-World.png
Luisa World
2015-01-10 11:07:01
2015-01-10 11:07:01
The freedom/ Fashion against terrorism