Ever the provocateur, Ai Weiwei has been arrested in April 2011 by the Chinese government. Authorities accused him of bigamy from having a son from an extramarital relationship. He was accused of online pornography because of a photo he had taken in 2010 sitting next to five nude women. He was taken into solitary confinement at a secret location for 81 days and interrogated on the sale value of his artwork and activism while charges of evading $2.4 million in taxes were levied against him. A political activist and artist who continues to fight for what he believes is right despite being physically, psychologically, and emotionally bullied by a government, although no longer on house arrest, Ai Weiwei remains a prisoner by virtue of the fact that the Chinese government has revoked his passport due to continuing investigations on the remaining charges. But this rocky relationship with the Chinese authorities did not deter him from using V Magazine as a platform to further propagate his political message.

When the fashion magazine sent over a selection of garments by 14 emerging designers carried by Dover Street Market, Comme des Garçons designer Rei Kawakubo's concept store, to the dissident artist with the instructions to shoot them in any manner he wished, he splashed paint all over them. Depending on how you look at it, Ai either destroyed or created new pieces of art out of these burgeoning designers whilst some of the models selected by the artist for the editorial include studio assistants and fellow anti-government activists. "Pouring a color on an outfit creates a new condition for the design," he said in an interview with V.
"It creates a midpoint between two conflicting ideas. Gravity and the shape of the clothes combine to create a unique moment. Using these cultural products as ready-mades celebrates and reinterprets the intention of creativity. I think this act shows my respect toward their creativity." The results left some of the designers perplexed. "I don't know if it's sad or positive that he decided to do the project this way," Los Angeles–based designer Shaun Samson, who had his plaid jacket and shorts covered in mauve paint, told the Washington Post, "But the outcome is beautiful." The publicity splash will go on display at Dover Street Market New York this Sunday and the issue of V debuts November 13.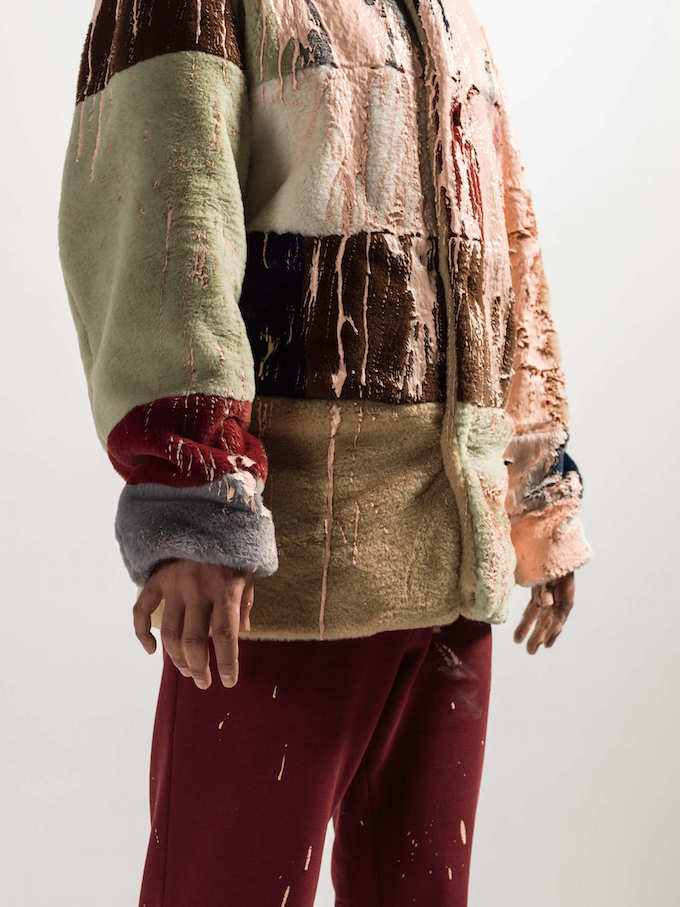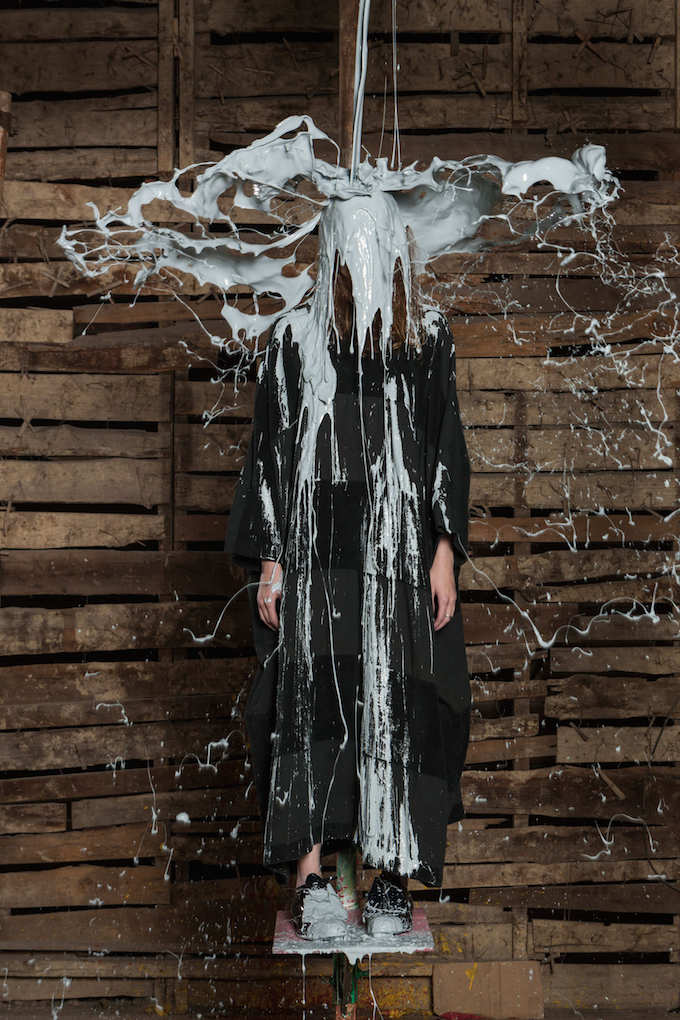 All images via V magazine
http://www.luisaworld.com/wp-content/uploads/2014/11/2000mgb14_p_ai_weiwei_portrait_2012_c_gao_yuan.jpg-984cd160c742b5bc-e1415440190757.jpeg
400
600
Luisa World
http://www.luisaworld.com/wp-content/uploads/2016/05/Luisa-World.png
Luisa World
2014-11-08 09:51:08
2014-11-08 09:51:08
The artist/ Ai Weiwei splatters fashion