"The anonymity of it—it's all too similar. I think people should express themselves more and not just buy what's in. While it can be very beautiful and it may suit you perfectly, I'm sure it doesn't suit everyone in the same way. I like people who express themselves and are more individualistic" said the 93-year-old fashion legend Iris Apfel – a figure widely celebrated for an uncompromising style and a trademark pair of giant spectacles. If it wasn't for her the rise of the senior supermodel could not have happened. Joan Didion for Céline, Charlotte Rampling for Nars, Jessica Lange for Marc Jacobs Beauty, Joni Mitchell for Yves Saint Laurent, all these legends are in the spotlight because Apfel exists.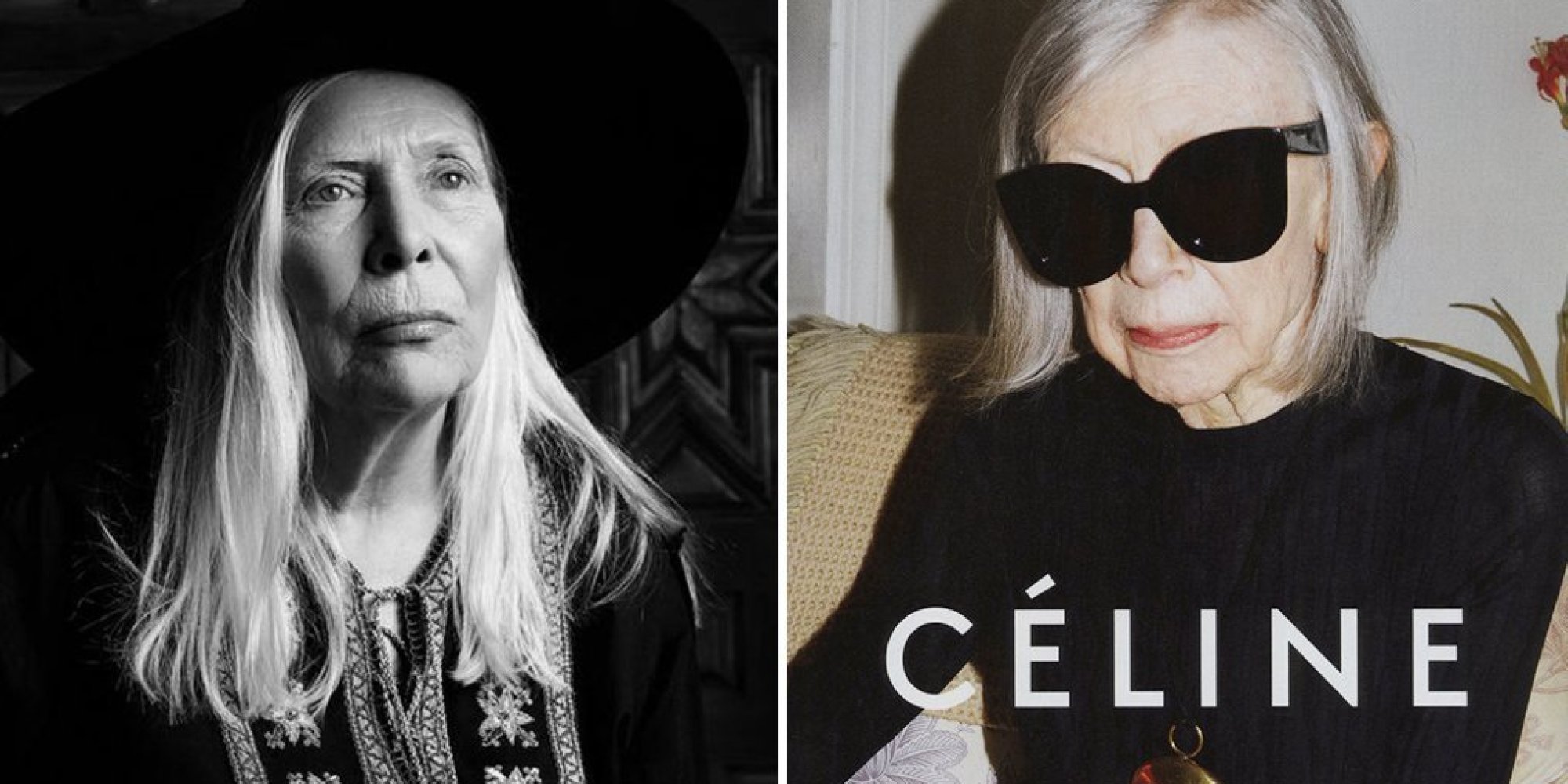 Set for release in late April, Iris is the subject of legendary documentary maker Albert Maysles who passed away this month, aged 88. This study of a fashion icon is his final addition to his canon of cinéma vérité classics from Gimme Shelter toGrey Gardens and it delivers class and beauty. Apfel, who was subject of an exhibition at the Metropolitan Museum of Art in 2005, told the documentary maker that when she was starting out in fashion, a department store owner informed her: "You're not pretty and you'll never be pretty, but it doesn't matter. You have something much better. You have style."
In the movie, Maysles's camera follows Apfel as she combats old age and is visited by contemporary figures concerned with style, including a flirtitious Kanye West, a moment so cute as a cherry pie.
"Making a film isn't finding the answer to a question; it's trying to capture life as it is," Maysles said in 1994. Apfel, this certifiable icon whose idiosyncratic style and Mr. Magoo-size eyewear inspired many is called a "rare bird of fashion", first came to prominence in the 1950s, when she and her husband, Carl—who turned 100 during filming—founded Old World Weavers, a textile company hired by nine presidents for White House restorations.
In Iris, Apfel mingles with Bruce Weber, Jenna Lyons and many more while behind the closed doors of her Park Avenue apartment she quietly confronts with old age. Fashion, she says, never keeps her up at night, having her style nailed down ages ago. "It's very eclectic—everything I like, I put together. I don't like the norm. I think there's a lot of wonderful decorating around, but it all looks the same. While some of these homes are very beautiful, they look anonymous to me. They could be suites in very expensive hotels, but they don't tell you who lives there. I like an apartment that has some personality. When it comes down to it, everyone is different."
Iris opens in New York on April 29, with a national rollout to follow in May.
http://www.luisaworld.com/wp-content/uploads/2015/03/iris-posterx750-e1427537497257.jpg
450
600
Luisa World
http://www.luisaworld.com/wp-content/uploads/2016/05/Luisa-World.png
Luisa World
2015-03-28 16:12:48
2015-03-28 16:12:48
Iris Apfel is the rarest bird of fashion